Book recommendation: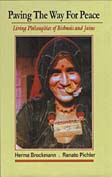 ---
Join us on



Facebook!
---
RSS engl.
RSS all lang.
Donation to EVANA.
EFSA identifies risks to bees from neonicotinoids
Press Release
16 January 2013
EFSA scientists have identified a number of risks posed to bees by three neonicotinoid insecticides[1]. The Authority was asked by the European Commission to assess the risks associated with the use of clothianidin, imidacloprid and thiamethoxam as seed treatment or as granules, with particular regard to: their acute and chronic effects on bee colony survival and development; their effects on bee larvae and bee behaviour; and the risks posed by sub-lethal doses[2] of the three substances...

Source: EFSA identifies risks to bees from neonicotinoids
Author: EFSA
Link:
Insecticide 'unacceptable' danger to bees, report finds
Link:
Syngenta, Bayer pesticides pose honeybee threat: EFSA
Date: 2013-01-17
2020-01-25
2013-05-29
2013-01-19
German Agriculture Minister Aigner and FAO head Graziano da Silva urge international community to develop principles for responsible investments
2013-01-17
2013-01-17
2013-01-17
2013-01-04
2013-01-03
2013-01-03
2013-01-03
2012-12-30
2012-12-29
2012-12-28