Book recommendation: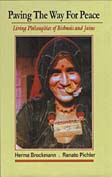 ---
Join us on



Facebook!
---
RSS engl.
RSS all lang.
Donation to EVANA.
EFSA sets average requirements for energy intake
10 January 2013
EFSA has set average requirements (ARs) for energy intake for adults, infants and children, and pregnant and breastfeeding women. The ARs provide a best estimate of the energy needs of population groups within Europe and will help policymakers to develop and monitor nutrition programmes to promote public health including the establishment of food-based dietary guidelines...

Source: EFSA sets average requirements for energy intake
Author: EFSA
Date: 2013-01-17
2020-01-25
2013-05-29
2013-01-19
German Agriculture Minister Aigner and FAO head Graziano da Silva urge international community to develop principles for responsible investments
2013-01-17
2013-01-17
2013-01-17
2013-01-04
2013-01-03
2013-01-03
2013-01-03
2012-12-30
2012-12-29
2012-12-28