Book recommendation: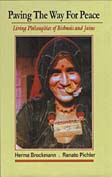 ---
Join us on



Facebook!
---
RSS engl.
RSS all lang.
Donation to EVANA.
Breast Cancer vs. Mushrooms
26 December 2012
Researchers pit plain white mushrooms against breast cancer cells in vitro to measure aromatase activity and estimate how many mushrooms women may want to strive to include in their daily diet....

Source: Breast Cancer vs. Mushrooms
Author: Nutrition Facts
Date: 2012-12-26
2020-01-25
2013-05-29
2013-01-19
German Agriculture Minister Aigner and FAO head Graziano da Silva urge international community to develop principles for responsible investments
2013-01-17
2013-01-17
2013-01-17
2013-01-04
2013-01-03
2013-01-03
2013-01-03
2012-12-30
2012-12-29
2012-12-28