Book recommendation: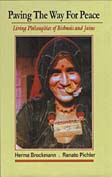 ---
Join us on



Facebook!
---
RSS engl.
RSS all lang.
Donation to EVANA.
Invasive alien slug could spread further with climate change
20 December 2012
A recent study sheds light on why some alien species are more likely to become invasive than others. The research in Switzerland found that the alien Spanish slug is better able to survive under changing environmental conditions than the native Black slug, thanks to its robust 'Jack-of-all-trades' nature ...

Source: Invasive alien slug could spread further with climate change
Author: EU
Date: 2012-12-21
2020-01-25
2013-05-29
2013-01-19
German Agriculture Minister Aigner and FAO head Graziano da Silva urge international community to develop principles for responsible investments
2013-01-17
2013-01-17
2013-01-17
2013-01-04
2013-01-03
2013-01-03
2013-01-03
2012-12-30
2012-12-29
2012-12-28