Book recommendation: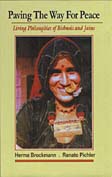 ---
Join us on



Facebook!
---
RSS engl.
RSS all lang.
Donation to EVANA.
Cancro da mama: frutas e vegetais diminuem risco
13 Dezembro 2012
A adoção de uma dieta rica em frutas e vegetais, que têm níveis elevados de carotenóides, diminui o risco de desenvolvimento de cancro da mama, sugere um estudo do "Journal of the National Cancer Institute"...

Source: Cancro da mama: frutas e vegetais diminuem risco
Author: Alert
Date: 2012-12-28
2020-01-25
2013-05-29
2013-01-19
German Agriculture Minister Aigner and FAO head Graziano da Silva urge international community to develop principles for responsible investments
2013-01-17
2013-01-17
2013-01-17
2013-01-04
2013-01-03
2013-01-03
2013-01-03
2012-12-30
2012-12-29
2012-12-28