Book recommendation: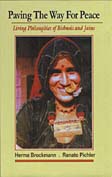 ---
Join us on



Facebook!
---
RSS engl.
RSS all lang.
Donation to EVANA.
Aflatoksina në qumësht, 2-3 herë më e lartë se BE
Mbërrijnë analizat nga Italia, hiqet pezullimi i markave të përfolura në treg
6 Mars 2013
Pjesa më e madhe e kampionaturave të qumështit të marra në tregun shqiptar kanë dalë në nivele më poshtë normativës së Bashkimit Europian, por ka pasur kampionatura që kanë dalë mbi këtë normativë. Në analiza kanë rezultuar lloje të qumështit me përmbajtje të aflatoksinës 2 deri në 3 herë më shumë se niveli që rekomandohet në Bashkimin Europian, por theksojmë që këto nivele janë rreth 7 apo 8 herë më të ulëta se niveli që lejohet në Shtetet e Bashkuara të Amerikës, Kanada dhe shumë vende të tjera të zhvilluara", sqaroi Ministria e Bujqësisë.

Source: Aflatoksina në qumësht, 2-3 herë më e lartë se BE
Author: Gazeta Shqip
Date: 2013-03-10
2020-01-25
2013-05-29
2013-01-19
German Agriculture Minister Aigner and FAO head Graziano da Silva urge international community to develop principles for responsible investments
2013-01-17
2013-01-17
2013-01-17
2013-01-04
2013-01-03
2013-01-03
2013-01-03
2012-12-30
2012-12-29
2012-12-28