Book recommendation: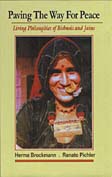 ---
Join us on



Facebook!
---
RSS engl.
RSS all lang.
Donation to EVANA.
Namibia: Five Black Rhinos Up for Trophy Hunters
20 DECEMBER 2012
Five black rhino males have been earmarked to be hunted as trophy animals following the latest approval and release by Cabinet of the hunting concessions from next year to 2017...

Source: Namibia: Five Black Rhinos Up for Trophy Hunters
Author: AllAfrica
Date: 2012-12-28
2020-01-25
2013-05-29
2013-01-19
German Agriculture Minister Aigner and FAO head Graziano da Silva urge international community to develop principles for responsible investments
2013-01-17
2013-01-17
2013-01-17
2013-01-04
2013-01-03
2013-01-03
2013-01-03
2012-12-30
2012-12-29
2012-12-28