Book recommendation: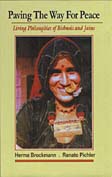 ---
Join us on



Facebook!
---
RSS engl.
RSS all lang.
Donation to EVANA.
Argentine: Scorching heat and fireworks fatal for polar bear
17 December 2012
Winner the polar bear was brought in from the cold and forced to live in an Argentinian zoo, where a temperature of about 50 degrees Celsius and the noise of fireworks proved to be too much for him.
He died on December 25 in hot Buenos Aires...

Author: div
Link:
Winner The Polar Bear Dies In Heat Wave
Date: 2012-12-27
2020-01-25
2013-05-29
2013-01-19
German Agriculture Minister Aigner and FAO head Graziano da Silva urge international community to develop principles for responsible investments
2013-01-17
2013-01-17
2013-01-17
2013-01-04
2013-01-03
2013-01-03
2013-01-03
2012-12-30
2012-12-29
2012-12-28